As we age, certain aspects of life can become more challenging. Older adults often need assistance with self-care, mobility and other activities of daily living. They may feel isolated after the loss of a spouse, or because family members or friends have moved away. Retirement communities can be a vibrant alternative to living alone, providing the 24/7 assistance a senior may need, along with stimulating opportunities for friendships and other social interactions. A senior living community such as Village on the Green offers a luxury retirement lifestyle, along with on-campus health services such as assisted living and memory care.
What are the differences between assisted living and memory care?
When communities provide "assisted living" and "memory care," it's natural to assume they are separate living options. However, while considering the differences between assisted living and memory care, there's also an overlap that can be helpful.
Assisted Living
In general, an assisted living facility is designed to assist individuals who need help with their day-to-day tasks but don't need extensive nursing care. For the most part, these seniors live self-sufficiently in their residence, with a health aide or other health companion on hand as needed, for bathing, dressing and grooming help. These seniors are free to enjoy the dining, fitness and other socialization activities within the community.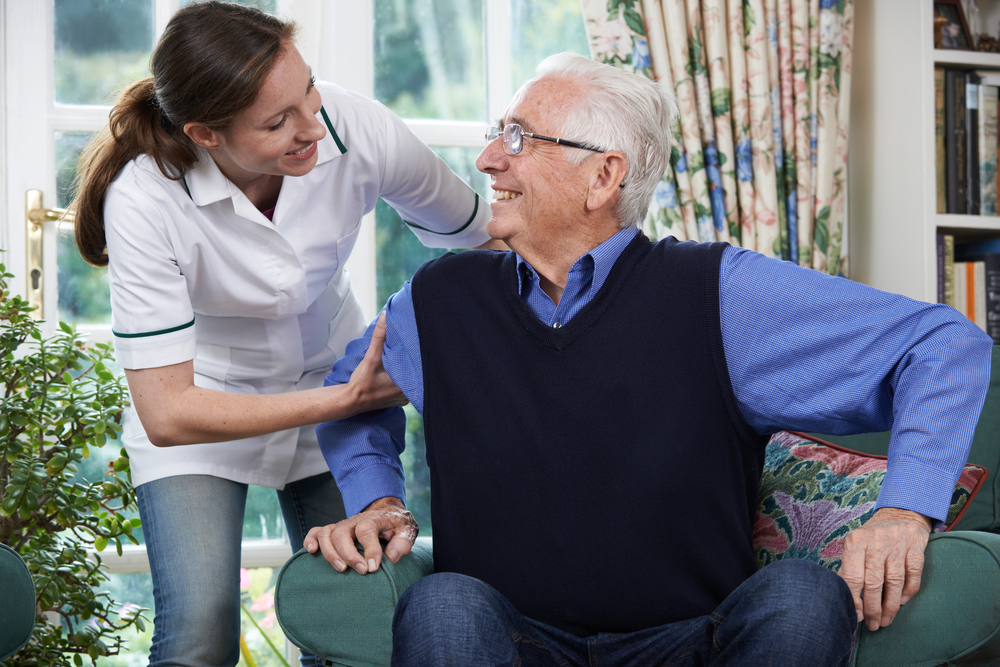 For those with mild to moderate memory impairment and who don't need specialized memory care, assisted living can be a good choice. It's an overlap that allows a measure of independence in a supportive environment. However, there will come a time when a person affected by dementia needs full-time care in a more secure setting. Some assisted living communities are designed with the mild dementia patient in mind. They generally provide greater supervision and security than the rest of the community. Staff members there are also trained to respond to those who need support for mild memory loss.
Memory Care
While individuals at the early stages of Alzheimer's disease or other types of dementia may not have many medical problems, they do need support for daily activities, and this need will intensify as their illness progresses. A striking difference between assisted living and memory care is the specialized level of structure and support. Staff in a memory care center receive special training that equips them to respectfully and humanely direct residents to appropriate behavior or activity and keep them safe. Memory care residents participate in activities such as music, art, games and reading that stimulate their memory and slow the progression of their disease.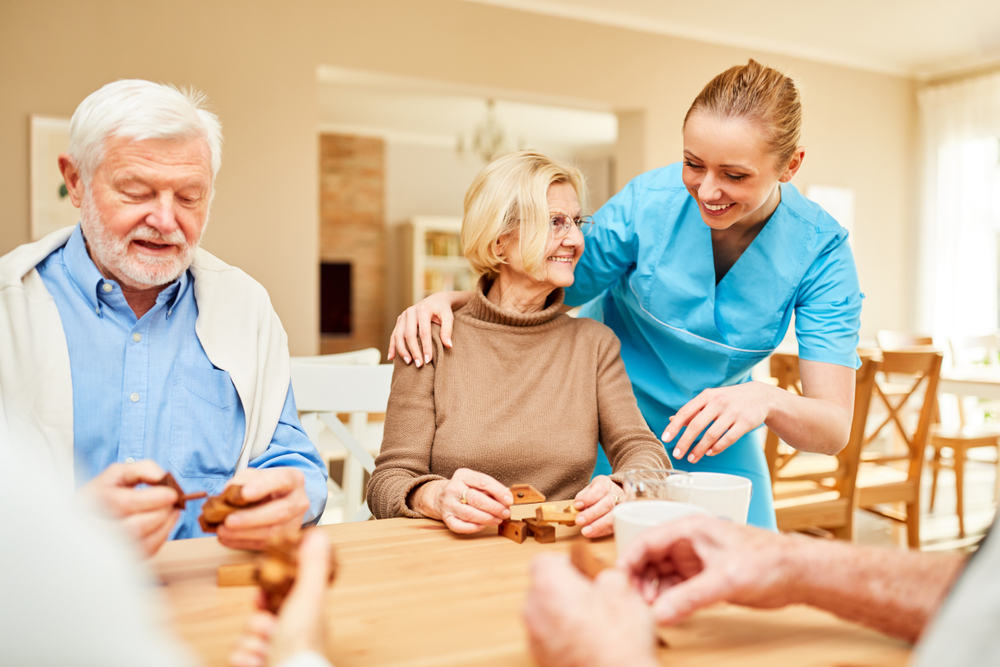 Quick facts: the differences between assisted living and memory care
Cost: Due to the specialized dementia care offered in a memory care center, costs are generally higher than for assisted living.
Size: Assisted living communities vary widely in size, from ones providing for less than a dozen residents to those housing hundreds. Memory care communities also vary in size, but ones with over 100 residents are rare.
Setting: Assisted living residences are typically private apartments or homes with community services and amenities openly accessible. Memory care facilities are designed specifically for people with dementia, placing an extra emphasis on security. Indoor areas allow for safe wandering and social gathering. Outdoor areas allow residents to enjoy fresh air without leaving the property.
Medication management: Regulations vary from state to state, but individuals in assisted living may usually keep and self-administer medications. In memory care, residents receive assistance from trained staff in taking medications in the correct dosage and at regular times.
Staffing ratios: One of the main differences between assisted living and memory care is the staff-to-resident ratio. The staff-to-resident ratio is typically higher in a memory care facility, enabling more frequent check-ins on residents.
Programs: Assisted living staff provide residents with 24/7 support for activities of daily living, such as bathing, dressing, toileting, meal preparation and ambulation. Memory care staff assist residents with Alzheimer's disease and other forms of dementia.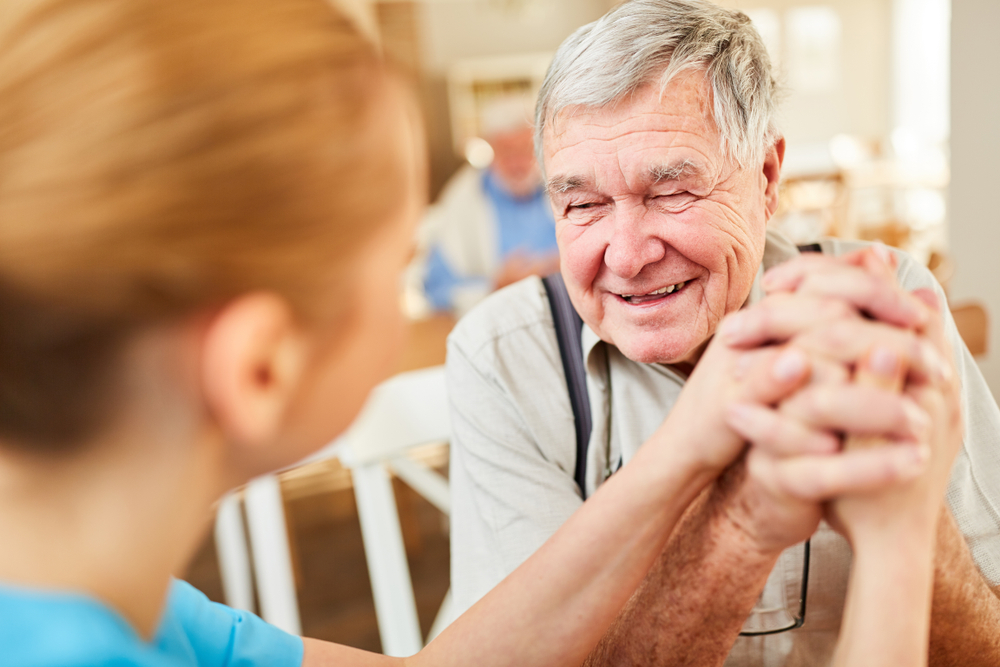 No matter what care option you choose at Village on the Green, it comes with differences you won't find anywhere else. With our LIfe Care benefits, you'll protect your estate from the unpredictable and constant rising cost of health care. You can look forward to priority access to assisted living and memory care if you ever need them, knowing you'll save a significant amount on care compared to market rates.
Our new assisted living expansion supplements the home care services we currently offer, redefining assisted living care with individualized services in a luxurious, homey setting. Health services in our Health & Wellness Center have been awarded the coveted Florida Gold Seal from the Governor's Panel on Excellence in Long-Term Care. We offer a uniquely personalized, state-of-the art memory care program, where staff take the time to get to know each resident — their likes, dislikes and life histories. Plus, our culture of warmheartedness, compassion and genuine caring supports not just residents, but their loved ones too. Do you have questions about assisted living? Would you like to learn about our unique approach to memory care? Reach out to us using the form at the bottom of this page.