Skip to the content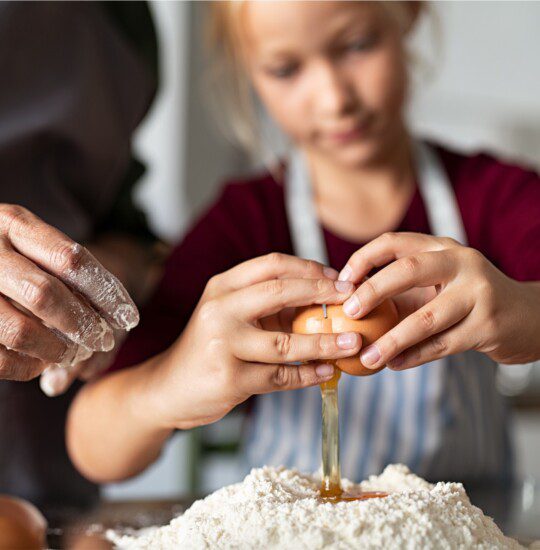 Senior Health And Wellness
Holistic Wellness is Priceless
A sunset walk on the 18th hole of your favorite golf course. The scent of a dew-kissed lawn on a Florida morning. The taste of your favorite drink by the pool. All of these contribute to your overall health and well-being. Embracing these moments is an essential part of aging well, which is why every facet of life at Village on the Green is carefully curated, allowing you to experience these moments to the fullest.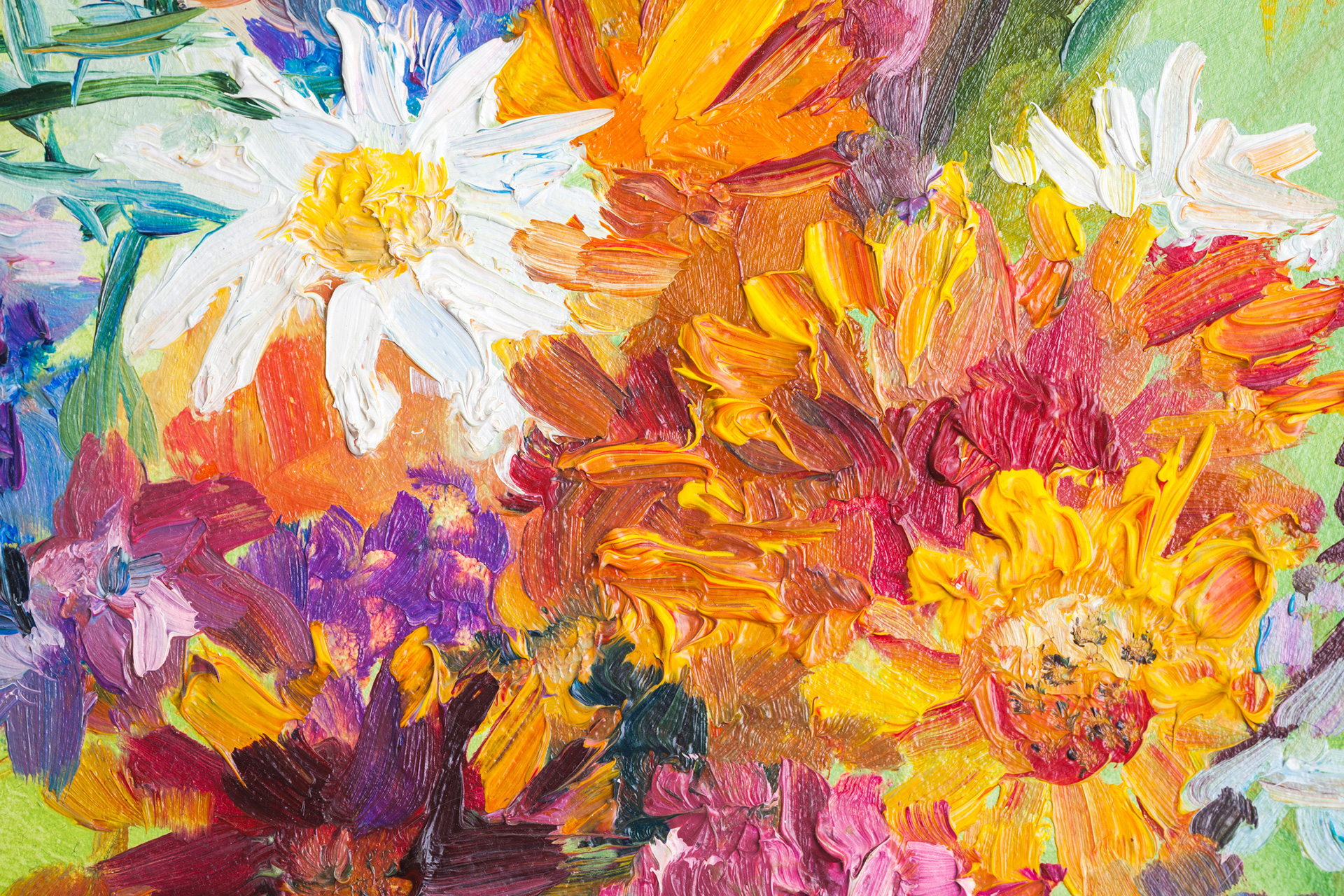 The part can never be well unless the whole is well.
- Plato, Greek Philosopher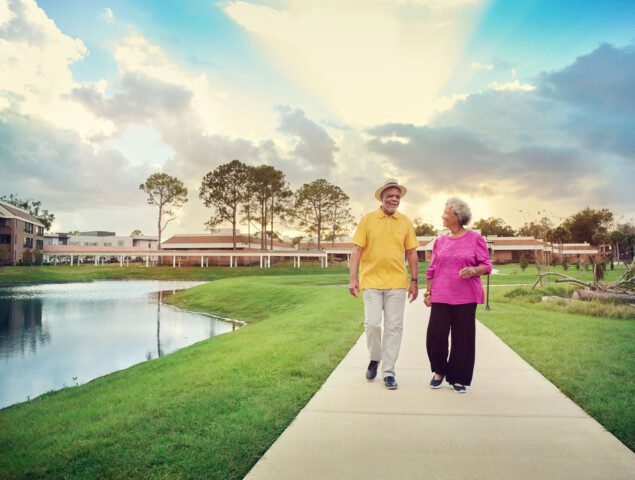 Physical Wellness
Navigating the course to well-being is a personal journey. That's why your wellness program is customized for your specific needs and interests, overseen by experts who aim to ensure that your health and vitality are par for the course. Staying active can reduce stress and strengthen your mind, setting the foundation for a better quality of life. At Village on the Green, it's easy to stay busy with plunges in our heated pool, scenic walking trails, and on-site fitness and nutrition classes led by experts to help you maintain your physical health.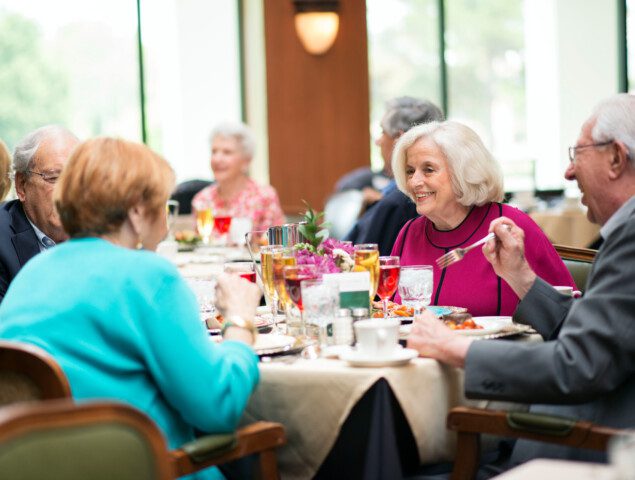 Mental Wellness
When comparing community life versus staying at home, most people find that life in a community can remove everyday stressors, such as managing home maintenance and juggling event logistics. More importantly, seniors often find that community life allows them to make friends more easily—an essential part of aging well. Whether you choose to volunteer with other residents, congregate with those who share your faith, or simply spend time in quiet serenity on the beautiful community grounds, every moment can be a step towards fulfilling your purpose.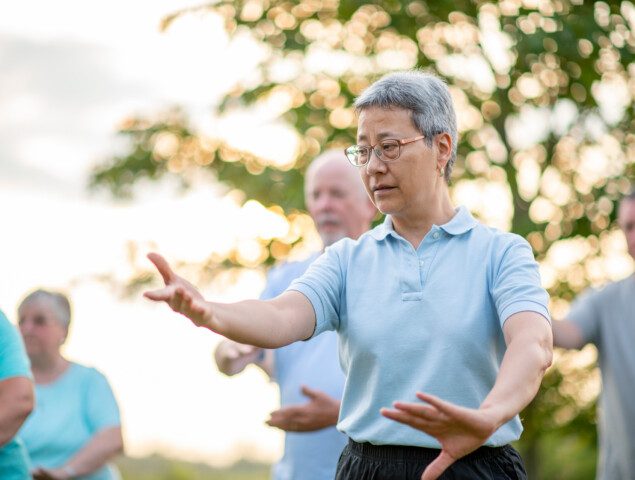 Spiritual Wellness
What's the driving force in your life? We all seek a connection to something greater, though our paths may look different. Whether you choose to team up with other residents for a volunteer opportunity, congregate with those in your faith community, or spend time in quiet serenity on the beautiful grounds of our community, every moment can be a step towards fulfilling your purpose.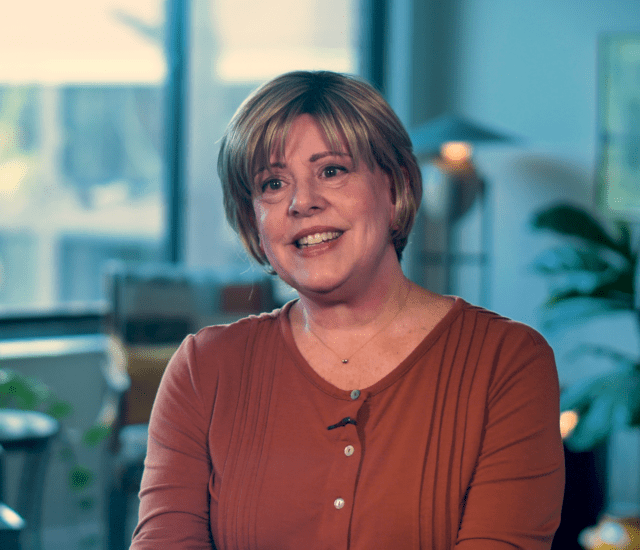 I had the wrong image of what it would be like here. When I actually saw it, it just seemed like a wonderful platform to launch retirement from. That just delighted me!
- Susan Craig, Village on the Green Resident
Senior Wellness Enrichment
More Opportunities for Self-Care
Nurture your mind, body, and soul in ways that speak to you with year-round wellness options.
Kickstart your day with a dynamic workout in the specialized aerobics studio

Exercise your mind with a fresh read in our fully stocked library

Swim your morning laps in the comfort of our heated pool

Take a walk on our miles of paved pathways on our scenic grounds

Immerse yourself in enriching talks held in the auditorium

Pamper yourself in our on-site salon
Senior Wellness Community
Grow Your Inner Circle
Social bonds are essential for longevity and well-being. At Village on the Green, you can connect with others in myriad ways, from shared meals to Orlando excursions, on-site activities, and so much more. This is your invitation to expand your social circle.