Skip to the content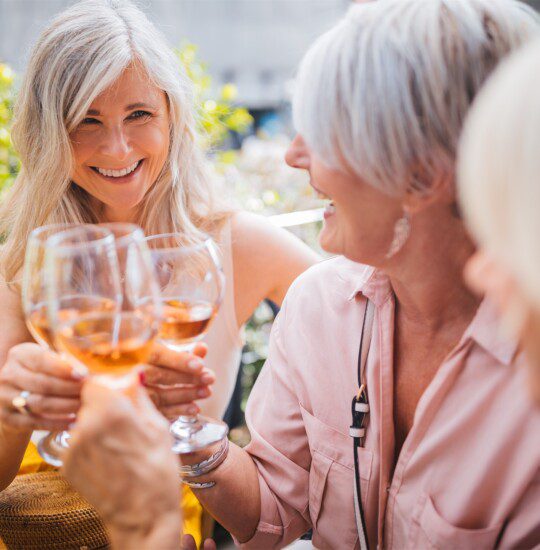 Senior Living Dining Services
Wine & Dine in Style
Whether it's the friends you dine with, the congenial atmosphere, or simply the thrill of trying something new, you're sure to find something that nourishes you at Village on the Green.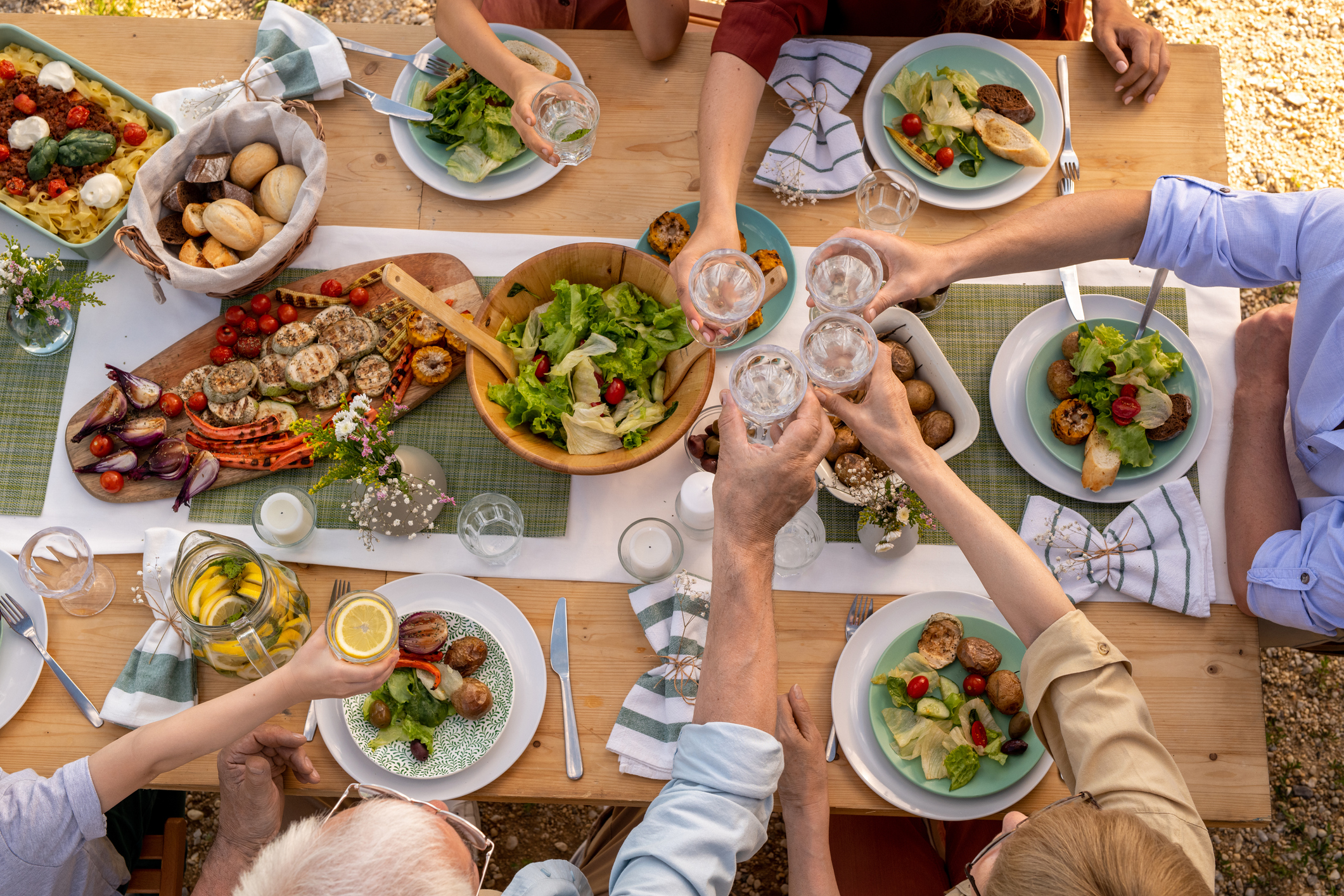 Laughter is brightest in the place where the food is.
- Irish Proverb
Senior Living Dining
So Much More Than Just a Meal
Imagine yourself in the dining room with the clinking of cutlery, a cheery chorus of chatter and delicious aromas wafting through the air. As you exchange stories and laughter with faces both familiar and fresh, you begin to form the heartfelt bonds that will last a lifetime. This is life at Village on the Green, where everyday activities like sharing a meal can blossom into cherished memories.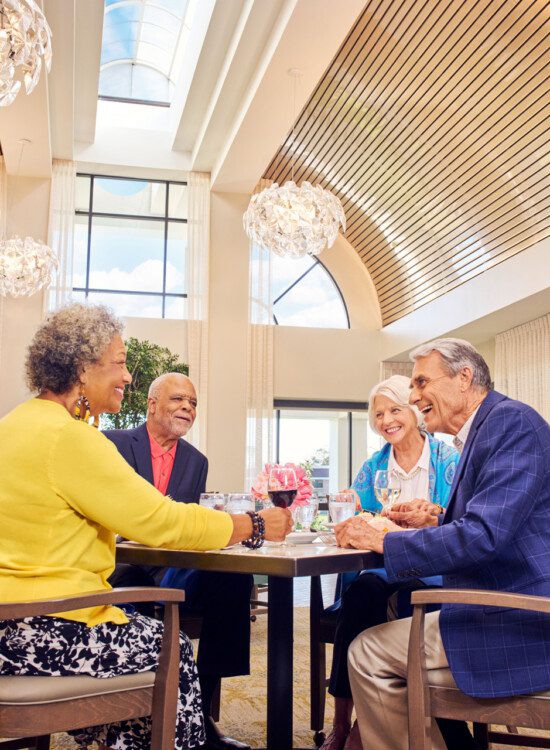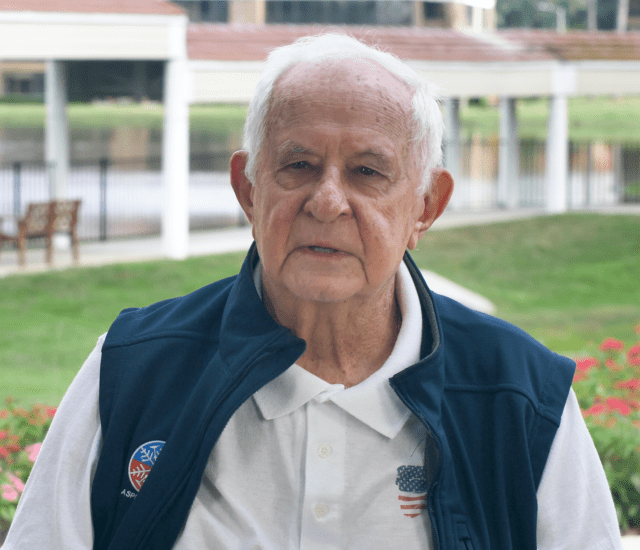 You can't help but make new friends here!
- Stan Goldstein, Village on the Green Resident
Dining Venues
Your Spot to Sip and Socialize
Find the divine dining experiences you're looking for at Village on the Green. Whether you'd like to grab a bite to eat in a casual environment like The Heron Club or prefer a more upscale dining experience in Palm Court, you and your friends can always find a meal that fits your mood.
The Heron Club
Enjoy modern cuisine served in a casual bistro-style setting with courses created by our talented culinary team.
Sabal Palm
Find hearty, satisfying meals in a casual and relaxed atmosphere.
Palm Court
Enjoy a lunchtime fine dining experience available by reservation.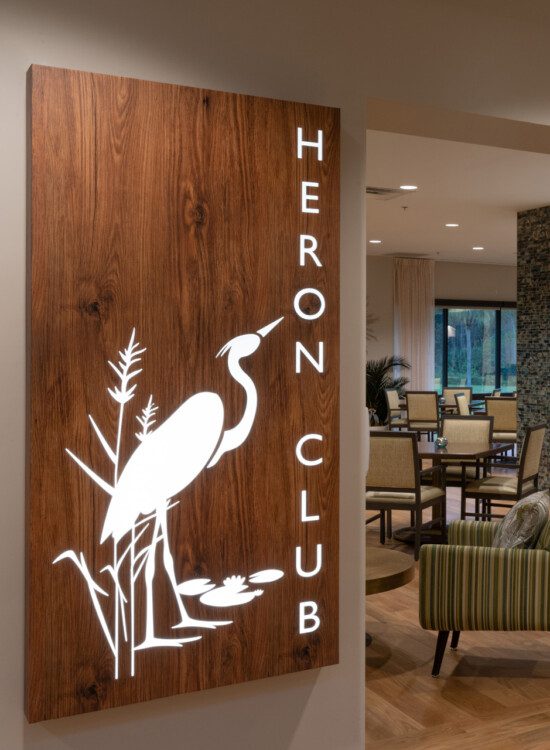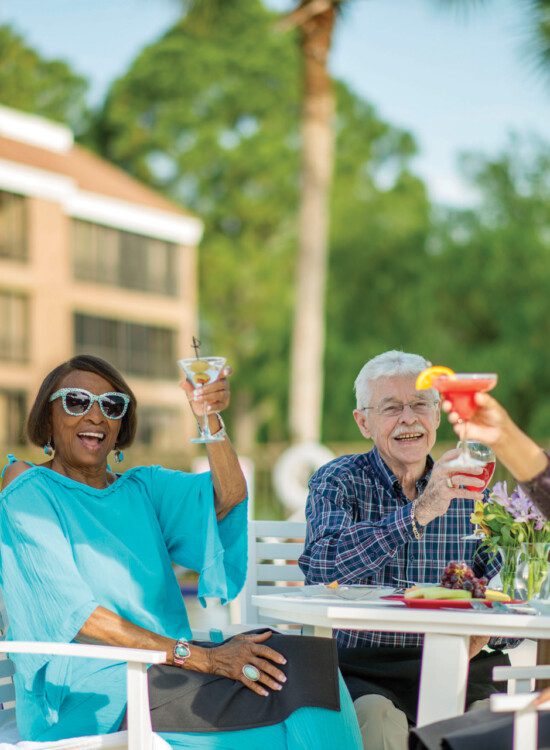 Senior Living Community
Live for Today
Make every moment count when you take advantage of Village on the Green's enriching programming and exclusive amenities. Slide into the inviting warmth of the heated pool, feel the exhilaration of a great workout in the fitness center, or join a group to explore the Central Florida Zoo & Botanical Gardens. Here, every day is a new adventure.